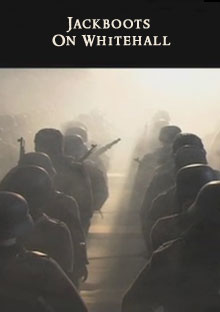 Jackboots On Whitehall
Jackboots on Whitehall is one of the most anticipated films of the year. Taking its inspiration from "Team America" the film is an action comedy that imagines what would have happened if the Germans had won the Battle of Britain but were ultimately defeated by the Scots. it is made entirely with action figures.

It stars a stellar cast of British actors including Ewan McGregor and Rosamund Pike, Timothy Spall as Churchill, Alan Cumming as Hitler, Tom Wilkinson as Goebbels and Richard O'Brien as Himmler, along with Stephen Merchant and Sanjeev Bhaskar. The film re-unites Richard E Grant and Richard Griffiths for the first time since Withnail And I.