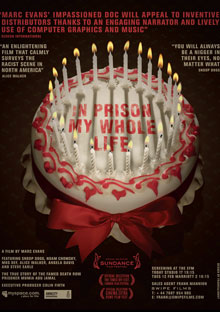 In Prison My Whole Life
This remarkable documentary premiered at the Sundance Film Festival and follows 25-year-old William Francome's investigation into the case of Mumia Abu Jamal, death-row prisoner and award-winning Black Panther journalist.
Interviews with Snoop Dogg, Steve Earle, Alice Walker, Noam Chomsky, Mos Def and others raise questions about the repercussions and damage of racial injustice not only to those targeted, but to American culture itself. The film was directed by Marc Evans and executive produced by Colin Firth.